Happy, healthy and wise, a Columbia couple celebrates 75 years of marriage | Local
The secret to 75 years of happy marriage, according to 94-year-old Charlie Koelling, is to keep practicing the phrase, "Yes, dear."
"It also helps that we just love each other so much," added his wife, Bettie, 93, with a laugh.
The Koellings were married Aug. 5, 1946, but on Saturday they joined more than 60 friends and family members to celebrate their 75 years together.
That would be 900 months, or 3,900 weeks, or 27,375 days of togetherness, which is quite an extraordinary milestone.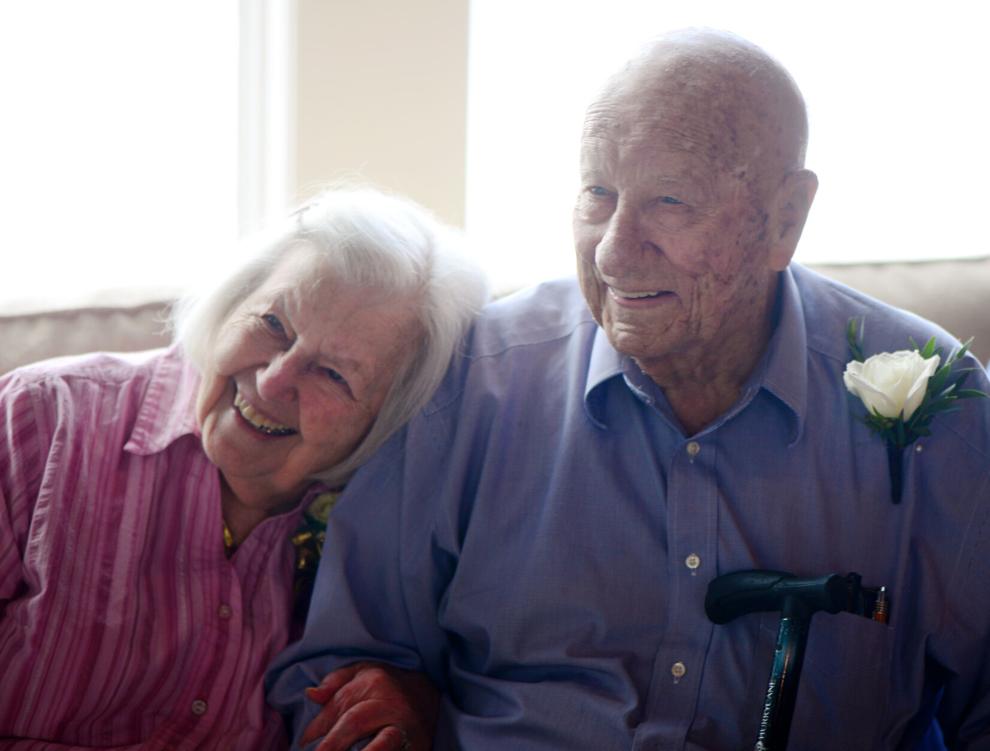 A 75-year marriage is so unusual, in fact, that the U.S. Census Bureau doesn't even keep track of them. Less than 6% of marriages will last 50 years, according to the Census Bureau.
During their own celebration Saturday, the Koellings sat in the living room of their daughter's home in Columbia, beaming and holding hands as they greeted well-wishers from around the country.
Included in the crowd were state Reps. Sara Walsh and Chuck Basye, plus others who came from Texas, Tennessee, North Carolina and Virginia to mark the occasion.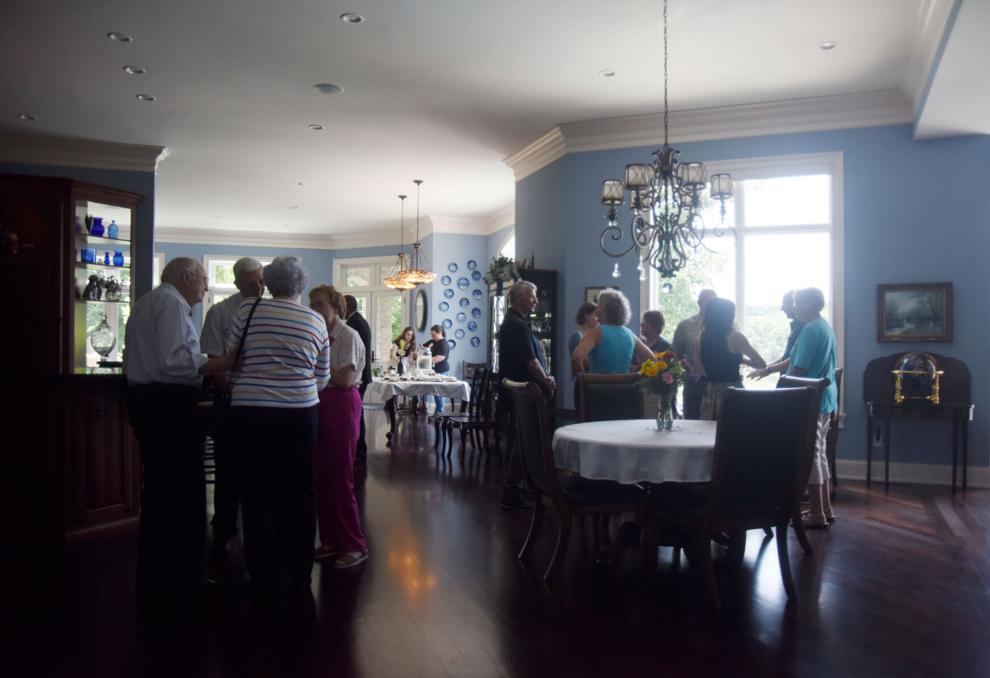 Walsh and Basye presented a resolution on behalf of both the state House of Representatives and the Senate, as well as a letter of congratulations from Missouri Gov. Mike Parson.
"The First Lady and I would like to congratulate you on your 75th wedding anniversary," Parson's letter read. "What a tremendous milestone. Our best wishes are with you today as you celebrate."
Since their wedding in 1946, the Koellings' relationship has outlasted the Cold War, the civil rights movement, the 9/11 attacks, 18 months of a pandemic and the terms of 14 presidents.
Both were born and raised in New Franklin during the Great Depression, a crucible of economic and marital stress for many families.
"We were born at a time when most people had nothing," Bettie said. "It taught you about values and to appreciate what you have."
The Koellings said their own families provided the strength and stability to weather the financial crisis.
"We both had good families," Bettie said. "Poor families, but happy families."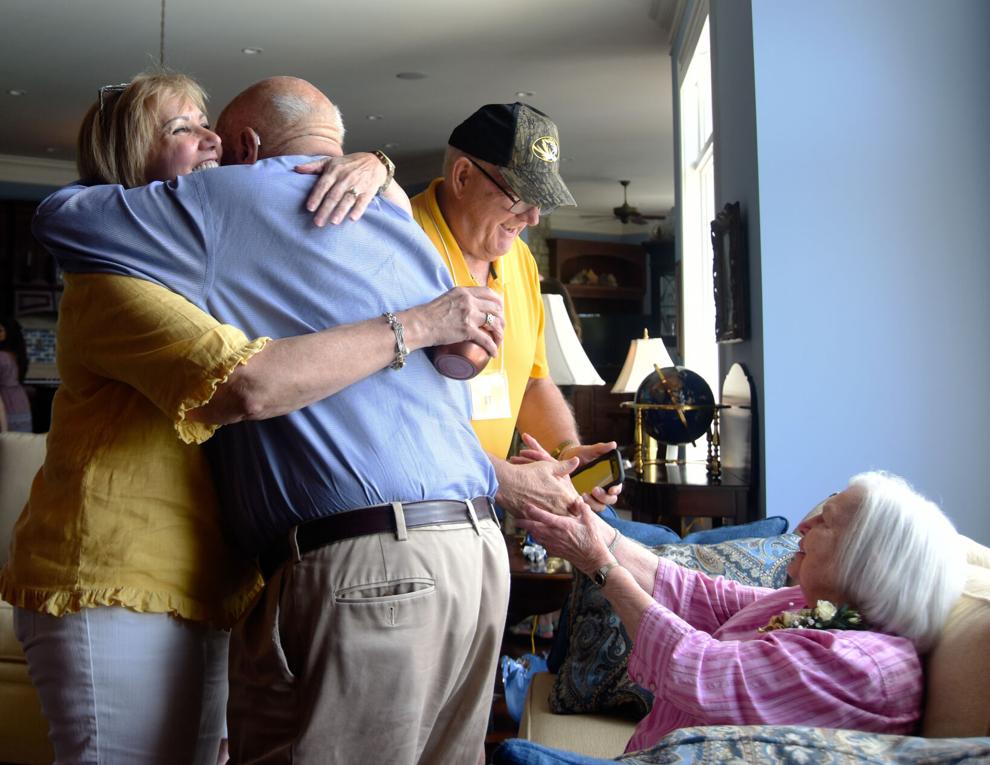 They went to elementary and high school together in New Franklin, but Charlie was the one who was smitten first.
"From afar, I admired her," he said.
When he came back home in April 1946 after serving in the Navy during World War II, the two began dating.
Four months later, they married — although there was a hitch. When they reunited after the war, she was already engaged to his best friend.
"He was not my best friend," Charlie insisted firmly.
"Well, not now," his wife said with a smile.

Their wedding was an unfussy ceremony at the Christian Church in Boonville.
"We had two attendants, one for her and one for me," Charlie said. "It was a large wedding."
Early in their marriage, both spent many years working for MU. He was associate dean with the College of Education for 30 years, and she worked as administrative assistant in the Dean's Office at the School of Journalism for more than 18 years.
She retired in 1985, and he retired in 1986.
"Working at the Journalism School, that's what I enjoyed most," she said, "It was wonderful because I loved all the kids. I miss it. I was Mama Bettie."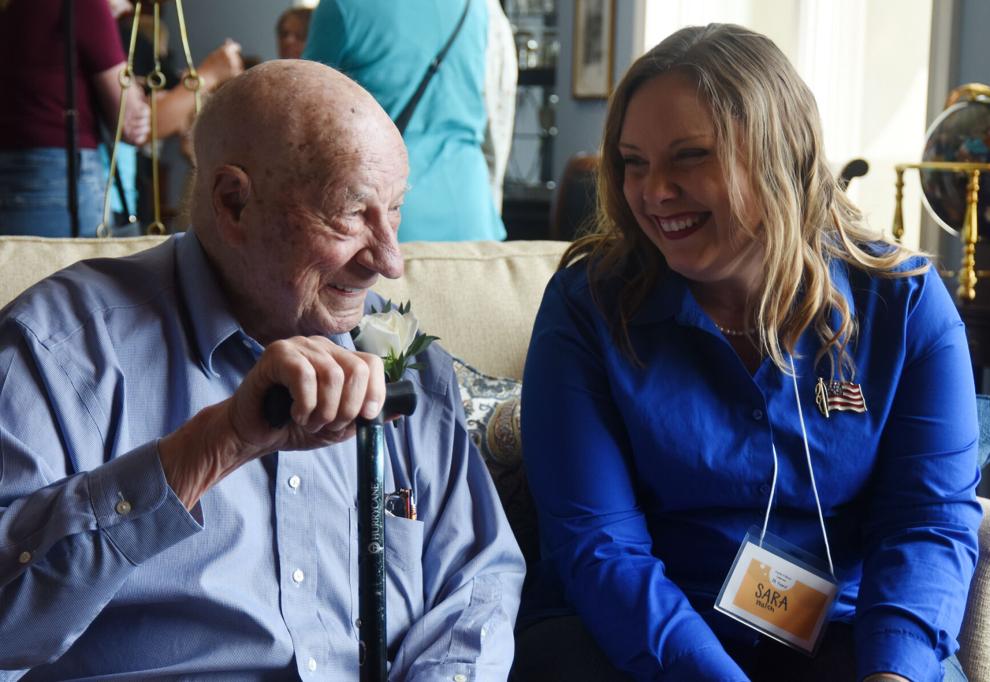 They remember the pleasure of eating lunch together, often in one of the parks on campus.
"We had lunch together most every day," Charlie said.
The Koellings raised two children and now have four grandchildren and five great-grandchildren.
Since their retirement 35 years ago, they have traveled the world and continued to enjoy spending time with their children and grandchildren.
"My favorite place was New Zealand," Charlie said, "and she liked Scandinavia."
Both did come down with the coronavirus in their retirement community last year, and he said it was a miserable experience.
"The worst thing that has ever happened to me," he said.
Bettie made a remark about how fortunate they are today to have good health at their ages.
"We've had ups and downs in our health, but we've pulled out of them each time," she said.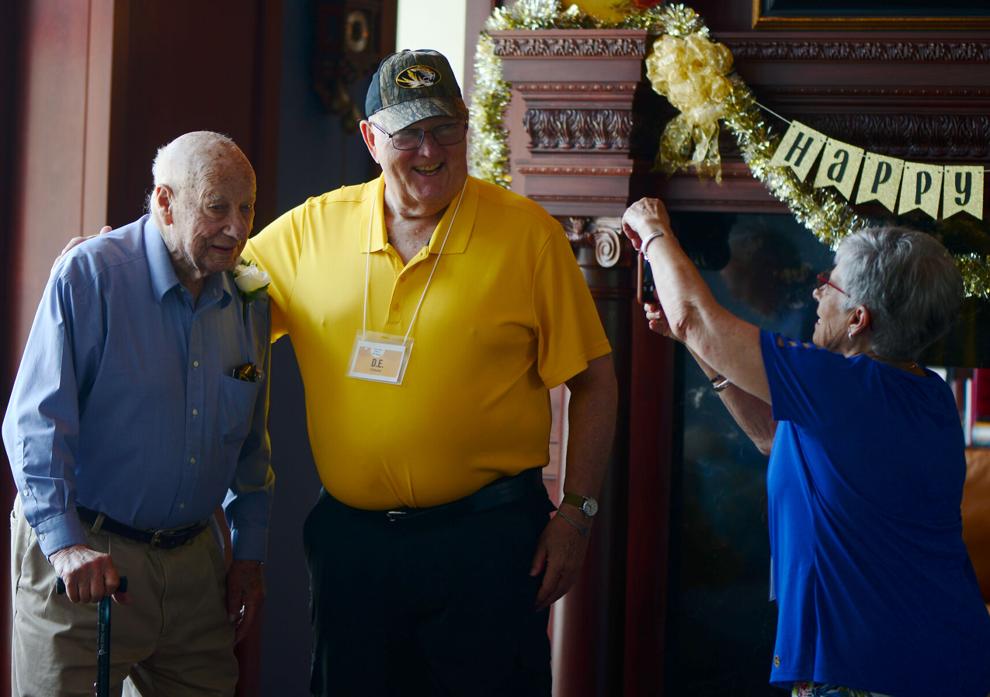 They can hardly recall a moment when they argued.
"We never heard a cross word," their daughter Karen Weaver said. "I'm not sure how many people can say that."
"We had crossword puzzles instead," Charlie joked.
The Koellings were equally exuberant when talking about their years together.
"We've had a wonderful life," she said.
"That's why they made that movie about that," her husband replied.
He let out a soft laugh and looked at his wife, "They got it from us."