Health challenges brought two longtime gym owners together in a new fitness model | Local News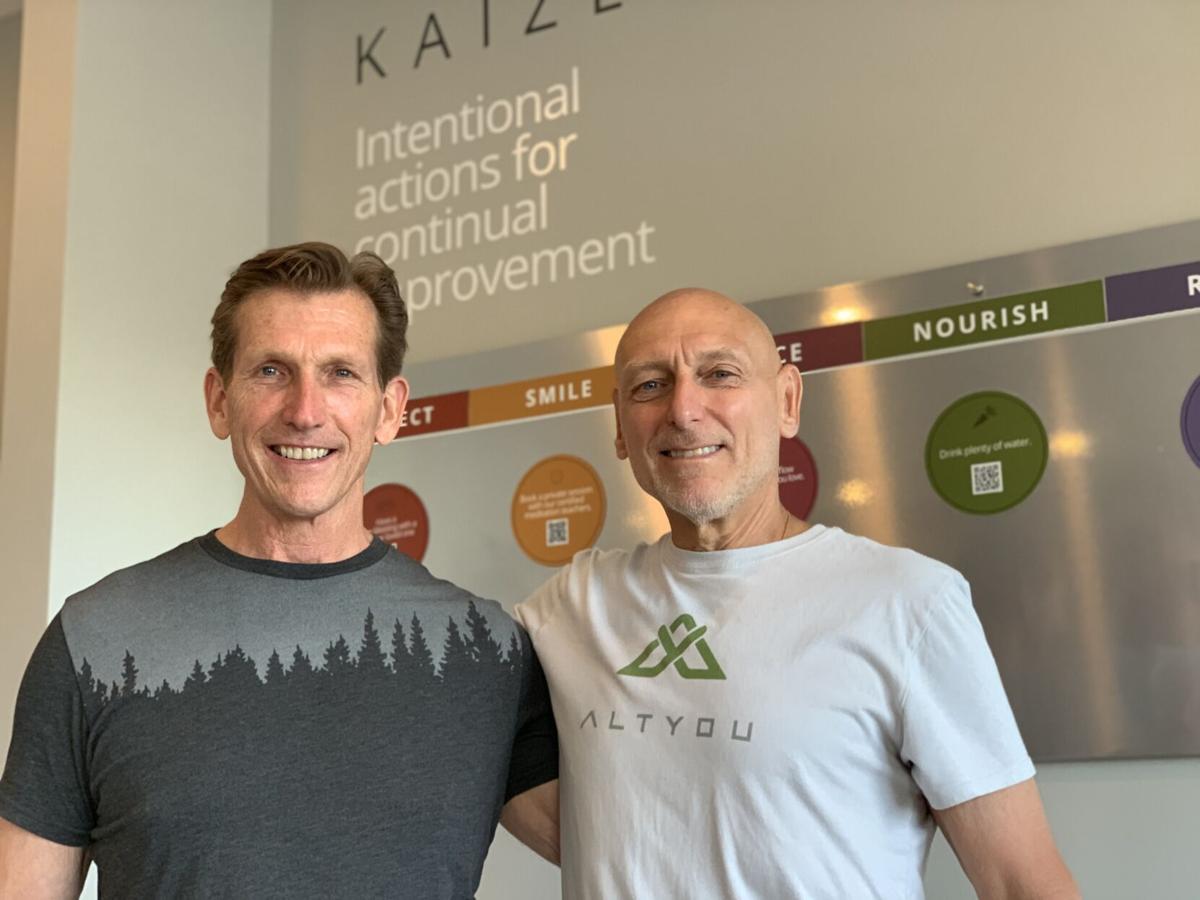 Bob Gosch and Rick Leugemors were so physically fit during their younger days they could push themselves hard during workouts, reward themselves by eating whatever they wanted, and maintain a high level of fitness.
That changed as they closed in on 60.
Doctors told Leugemors his health screens showed he could be on his way to a serious setback.
Gosch was diagnosed almost four years ago with head and neck cancer.
They needed a different approach, so the longtime friends, well known in regional fitness circles, decided to boost their well-being by going into business together.
They opened AltYou in Williamsville last summer, with aims to teach a more holistic approach to well-being that has helped them address their challenges.
"Three out of 100 people are successful with extreme diets and extreme exercise commitments," said Gosch, a one-time body building champion and former Gold's Gym franchise owner who last owned Discover Golf and Fitness. "You've got to provide simple solutions. Everything is designed for longevity here but you don't wait until you're 60 or 70 to start aging gracefully."
"I had been in big-box fitness for 30 years and was really motivated to get into a studio model where you could really impact people's fitness and wellness trajectory," added Leugemors, founder partner in the Buffalo Athletic Club, who continues to co-own the BAC for Women in the Town of Tonawanda.